Dedication Plaques and Permenant Change of Station (PCS) plaques are the perfect way to show your gratitude to our military personnel. Make them feel appreciated and loved for the service that they have done for every individual in our country with our personalized dedication plaques!
Our plaques are skillfully and delicately hand engraved with intricate details in the finest kiln-dried mahogany wood and brass. You can't just put your custom made design on your plaque but you can also add text or quote or poem for a more touchy impact.
Feel free to say what you feel for them. Words are indeed powerful to express your warm appreciation for a person or organization. There are no concrete guidelines on how to write a dedication text on a military PCS plaque, but as we have been writing and making military going away plaques for over 20 years, let us give you advice on what and how to write a dedication for a plaque!
"Military Plaques has delivered superb products with great customer service. They have met all of my needs and even surpassed them. The items they have produces have amazed me and my colleagues. They make ordering quality easy and affordable." - Peter V.
Basic Elements of a Dedication Plaque or PCS Plaque
Helpful Guidelines to Design Your Unique PCS Plaque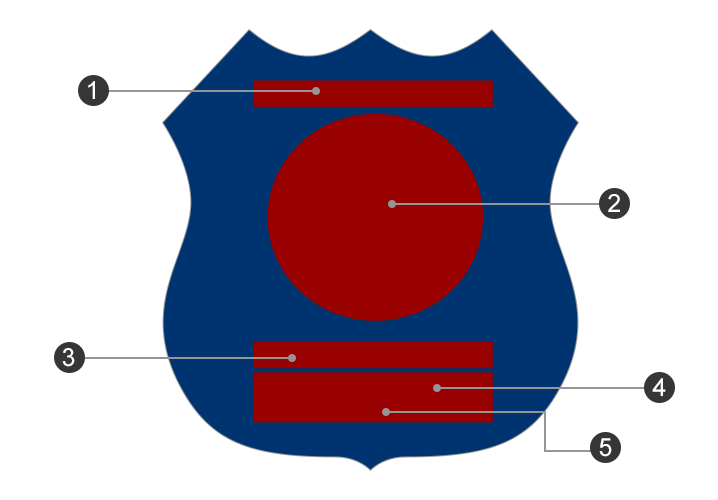 Order now from our wide selection of highest quality and unique customized wooden plaques that you can have in a lifetime without changing! You can click the button below to see more samples.
1) Name
Write the name including the rank and call sign (if applicable)
* Please observe proper capitalization, abbreviation, and spelling

2) Organization Name
It can be the name of the department, battalion, troop, squadron or team.

3) Date
* For Award Plaque – Write the date of the recognition ceremony
* For Retirement and Going Away – Write the dates of service period
* For Memorial Plaque – Write the birth date and day of death
You can also write their most remarkable contribution!

4) Quote
It can be the favorite phrase or motto of the recipient or the department's slogan.
Sample slogans of the military department:

* Air Force
    - Integrity First
    - Service Before Self
    - Excellence in All We Do (Unofficial)
* Army
    - Army Strong
    - Army of One
    - Be all you can be
* Coast Guard
    - Semper Paratus (Always Ready)

* Marines
    - Semper Fi, Semper Fidelis (Always Faithful)
    - Once A Marine, Always a Marine
    - The Few, The Proud, The Marines
* Navy
    - Fair Winds and Following Seas
    - Honor, Courage, Commitment
    - Non-Sibi Sed Patriel (Not for self, but country)

5) Complement
Express your gratitude and appreciation. Think of the best way to describe the person or organization. You can also write his most remarkable contribution.
For military memorial plaques, ideas on wordings can be derived from the comrades', family's or friends' description of the deceased person.