How to Design Shadow Boxes
Are you looking for personalized shadow boxes? Below is an illustration of a guide which can help you customize the shadow boxes of your own design and style!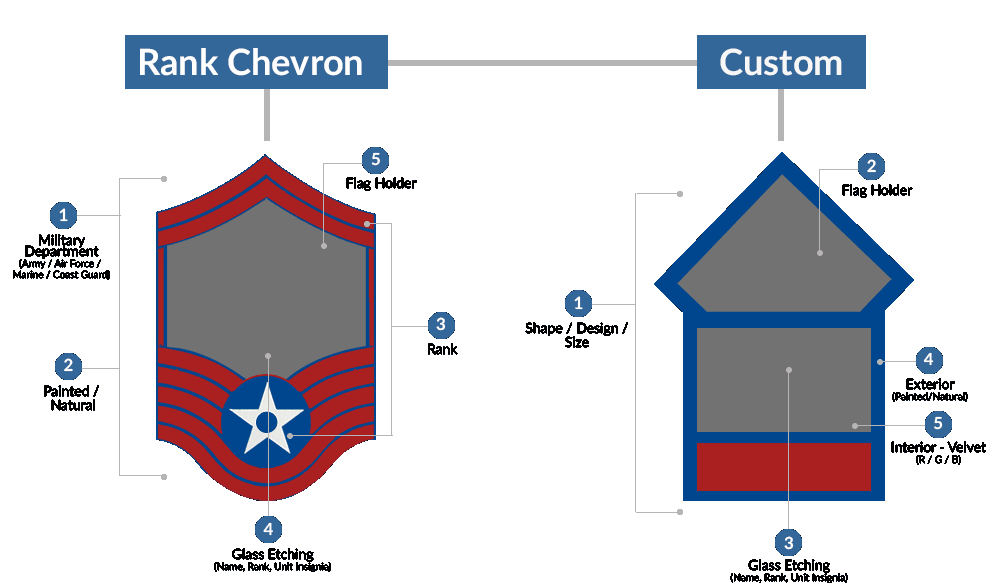 Order now from our wide selection of highest quality and unique shadow boxes that you can have in a lifetime without changing! You can click the button below to see more samples.
Shadow boxes are a great way to display your awards and badges with pride! If you can't find the design you like from our samples, you can customize yours with no extra cost! There's no minimum order required so you can order just one or as many as you like. These are perfect for gifts or awards to your friends, relatives, or loved ones in the military or government.