MPQ Blog (17)
Custom-made unique and world-class plaques!
The reason why we are ahead of our competitors is that our plaques are made of 100% mahogany that does not warp over the years. Our craftsmen have the professional skill to carve and paint the plaque following all your specifications. That's not the end of our service because if you don't have the design yet, our graphics team will help you make a mock-up and wait for your approval before proceeding to production.
You must see this Strike Fighter Squadron One Four Six (VFA-146) "Blue Diamonds" deployment plaque we make! The plaque matches all the single detail seen on the artwork. The names of the members of the squadron were engraved with the flying aircraft image at the center. Our graphics team enhanced the artwork and when the craftsmen did the carving and painting, everyone in the squadron loved it!
We've added two badge plaques and two seal plaques to our wide collection of plaques!
It's so important that you check them now because these plaques might be the one you're looking for!
If you're a police officer, firefighter, or sheriff, you must be finding something unique to join your series of memorabilia. What about a plaque replica of your badges or patches? Or your favorite service car with your name engraved on it? Your award turned into a plaque with the wording of your contribution? You can be more creative than what you think! Since MilitaryPlaques.com offers you custom-made plaques that you can personalize based on your preference, you can now create whatever design you wish.
MilitaryPlaques.com is extremely grateful to everyone who serve the country and communities. You deserve to be given the most unique and highest quality gifts and awards! That's why we do our best to produce only the world-class police and firefighter plaques for the police officers, firefighters, and any service members.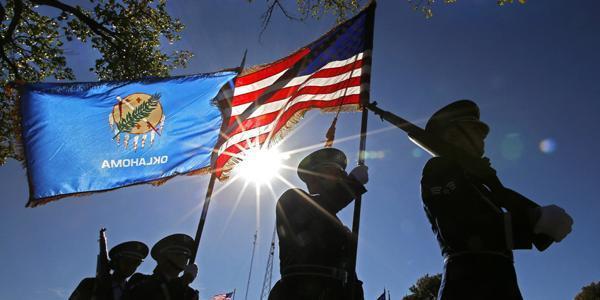 The United States has the most comprehensive system of assistance for veterans of any nation in the world. This benefits system traces its roots back to 1636, when the Pilgrims of Plymouth Colony were at war with the Pequot Indians. The Pilgrims passed a law which stated that disabled soldiers would be supported by the colony. The mission of caring for veterans traces its roots to benefits administered by the first U.S. Congress in 1789. The country's recognition of its responsibility followed precedent set by English law and enacted in 1736 by the Pilgrims of colonial America. It read "If any man shall be sent forth as a soldier and shall return maimed, he shall be maintained competently by the colony during his life." The concept of service earned through service has long been part of the American consciousness. It is for this reason that the first U. S. Congress in 1789 passed a law to provide pensions to disabled veterans and their dependents.
Receiving an award after giving out an exceptional service is truly fulfilling. So, why not give the unique and quality gift for everyone in service who deserves to be awarded?
Perfection in one picture! This plaque deserved to be added to our wide collection of plaques.
The US Navy Ceremonial Guard's discipline in ceremonies and uniformity in marching serves that their job is not easy as we think. Their role is to represent the US Navy in ceremonies and funerals. The training and practice to attain such uniformity require tremendous efforts and that what makes them different from others.
Be amazed at this retirement plaque of Department of Veterans Affairs Chief retiree. Our company is serving the military for over 20 years in every aspect of their lives such as when they are deployed, retiring, deceased, or being awarded – we are always present.
This plaque of Yuma Field Office should be recognized by all! Well, a retirement plaque for one of its Field Staffs is now added to our collection.
We just added another customized plaque in our collection which proves that one of our jobs is not fun. We are helping family and friends memorialize their deceased loved ones in the military or government by making them a customized memorial plaque with us.
More...
© 1997 - 2020 American Plaque Company. All Rights Reserved.