stephanie

Hits: 578
US Marine Memorial Plaque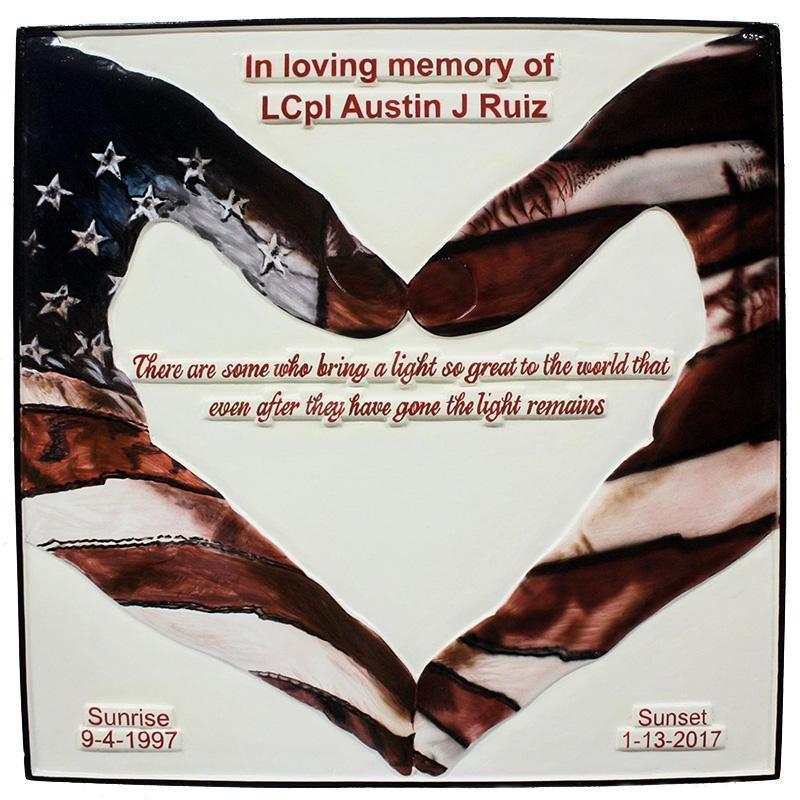 We just added another customized plaque in our collection which proves that one of our jobs is not fun. We are helping family and friends memorialize their deceased loved ones in the military or government by making them a customized memorial plaque with us.
This memorial plaque is made as a loving memory of a Marine Lance Corporal. Military Plaques is not immune to the pain of losing our soldiers and service men and women. What we can do is to make a unique plaque where you can put the name of the person and his or her date of birth and death. You can personalize it more by adding a farewell dedication message together with the design you desire. It is up to you what design you want because we don't require an extra charge for artwork set-up.
Each memorial plaque we make is handcrafted from carving to finishing in our own workshop, so we can assure that your plaque is well-made based on your specifications. We only use solid mahogany that is kiln-dried that's why our plaques' worth can last for years without warping and twisting. You can choose the shape and sizes of the plaques too thus don't limit your creativity.
You can attach this memorial plaque to a wall of a place where the remains of the person you commemorate are or display in any place that reminds you of him or her. It's up to you.
What we only want is to make your departed loved ones be remembered forever by the means of our plaque. May your departed loved one rest in peace.
Contact Military Plaques today for your orders.