MilitaryPlaques.Com

Hits: 831
Gifts for Military Men and Women
Who would say no to a gift? We can't deny our excitement when surprises are always present and that includes gift-giving. Pick out the perfect gift for your loved ones in the military as easy as one, two, three. Let us help you out! Here are some gift ideas you could give to your loved ones or friends in the military.
Locket
Family is one of the sources of strength of a soldier. Giving a locket is one of the greatest way to share your love and care for the person. Put your cutest photo together or have your name engraved. Let them feel your presence as they wear it into the service.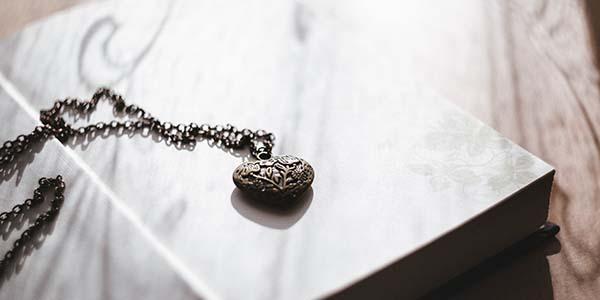 Notebook
Behind the strength of a soldier is sometimes a stressed soul. They have many activities, missions, and restless nights. Soldiers need to express their feelings and one of their way is writing. We can see that in movies, but it is also happening in real life. They are writing their missions, experiences, and what happens the whole day. Give them a notebook and encourage them to express themselves through writing and let all the stress out.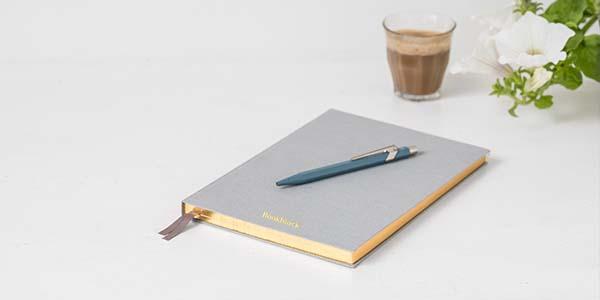 Jar full of letters
Upon deployment, your soldier will be far away from you for a while. Give him a jar of letters. Ask him or her to read a letter once a day, as a source of strength and motivation. Write your love and gratitude in your letters. Each letter will definitely be treasured.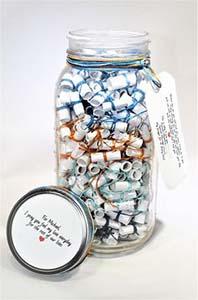 These last two gift ideas could be more appreciated by the person you are giving it more than anything else:
Customized Shadow Box
Give your soldier a shadow box to make it more extra special. Extra effort upon extra efforts. A shadow box is a good way for them to display their badges/patches and medals earned in the service with pride. What is even more special? You can also customize your own shadow box with us! Here at MilitaryPlaques.com, we do not have artwork set-up fees, so you can definitely design your own shadow box. Our men will do it according to your specifications. Our shadow boxes are made from solid mahogany and the interiors are cushion lined with high-quality velvet fabric.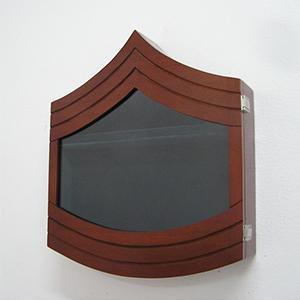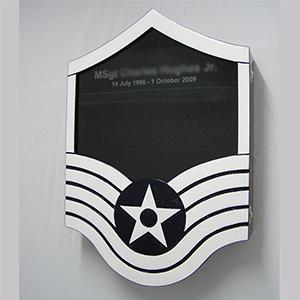 Plaque
Give your soldier a plaque. Wait, what kind of plaque? We have all kinds, so fret not. If your soldier is still serving the military, you can get a dedication plaque. If your soldier is about to retire, get a retirement plaque.
Our dedication plaques are all made of high-quality mahogany and you can personalize it for free because we have no artwork set-up fees. Have the name of the soldier engraved, his position and your message of course. Or you can just put a favorite quotation. We will make the plaque they way you want it.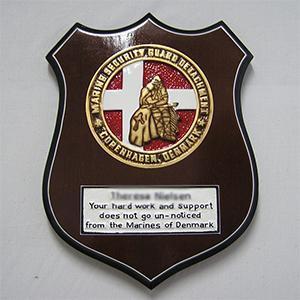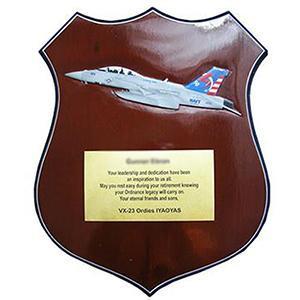 A personalized retirement plaque is one of the perfect ways to express your gratitude for the people who served the country. Don't miss the chance to do something special for them by giving this plaque. You can customize it with their name, the date of their service, and their position in the military.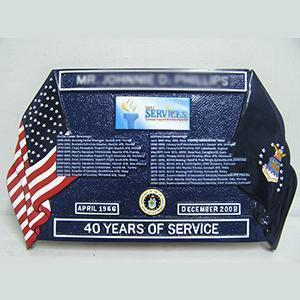 We have no minimum orders, so call us now and let us talk about that special gift.