stephanie

Hits: 957
Custom Design Plaques for Police, Firefighters and Sheriff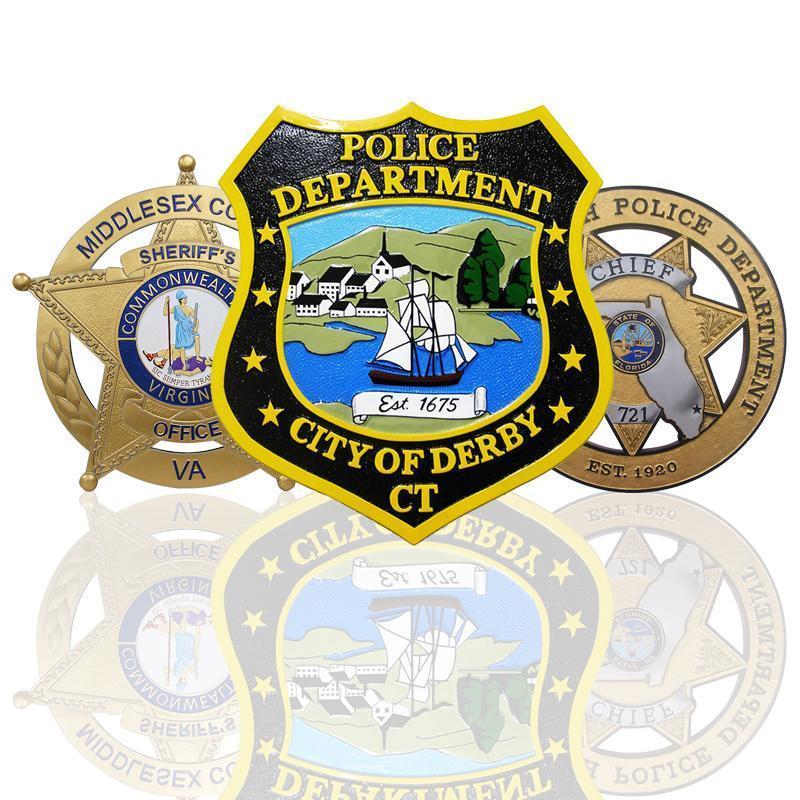 MilitaryPlaques.com is extremely grateful to everyone who serve the country and communities. You deserve to be given the most unique and highest quality gifts and awards! That's why we do our best to produce only the world-class police and firefighter plaques for the police officers, firefighters, and any service members.
We can turn any police department, firefighters' department, and sheriff's office seals or emblem into a plaque! Since our plaques are hand-carved, all the details are accurately engraved. Your department seal plaques can be in different size too starting from 10" to 36" in diameter or depending on what you preferred. Can you see those plaques hang on the entrance halls of different police and firefighter departments in various states and locals? If you see them amazing, then we are the ones who done them!
We can recreate your patches and badges into beautiful wooden wall plaques, too! It's your time to display your patches and badges not only on your uniforms but also on your office or department walls! Do you want to be in natural wood finish or in metallic finish? Do you want to put a nameplate hanging under the badge plaque? We can absolutely make you your dream plaque! Don't limit your creativity, because if you can imagine it, then we can carve a plaque you would love for years.
If you're looking for a plaque that you can give to your police, firefighter, or sheriff friend or relative during their promotion and retirement party, then a plaque is a perfect idea. You can customize a unique plaque for them. You can change the design, shape and size. A dedication wording can also be added if you want to put a touchy quote or message to the recipient. All you need to do is be creative! If you can't think of an idea about the design, don't worry because our team would gladly help you with it.
We also offer police and firefighters' desk nameplates and shadow boxes!
Here's our wide collection of police and firefighter's plaques we made over the years. If you can't find the seal, emblem, or the design you want, you can email us the photo at This email address is being protected from spambots. You need JavaScript enabled to view it.
Price: $112.95
CUSTOM DESIGN YOUR PLAQUE HERE
Why settle for plaques made of fake wood and plastic if you can have the highest-quality and world class wooden plaques from us?